FRANCHISE
"Where Success is at Home"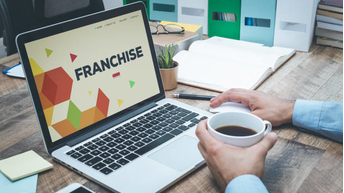 Our Vision to your Future
India has several types of Biryani from different regions inside the country, like Hyderabadi, Ambur, dindigul, Donne, etc, with Biryani being one of the popular online ordered food, it has led to a huge Revolution. We are trying to go a step ahead with revolution by providing Healthy and Hygienic Biryani for all, through franchising with the emerging entrepreneurs. Your investment will earn good amount of profit.
Decoding! Cloud Kitchen Model
The kitchens doesn't have a storefront to serve the customer for dine in, You prepare dishes from the menus that are only available for delivery. It is just like restaurant kitchen operating as a digital storefront, with only a few people working on fulfilling online delivery orders. Instead of having physical storefront to serve the customers, You Go! digital, which allows you to reach customers more than you could ever reach with physical storefront.
What we do for YOU
We will help you in all stages for Onboarding in Swiggy, Zomato, Amazon, and also Infrastructure and Technology that will be required to run a successful cloud kitchen business. We will provide you backend support, Recipe and training to succeed.
What YOU will do
1. Your Cloud kitchen, will be equipped with basic commercial kitchen equipment customized according to your needs. We will provide the technology to track your routine orders. 2. Next, when your customers place an order you accept the order and cook up the order from your cloud delivery-only kitchen, with the recipe, ingredients provided by our team. 3. And then, You will mark order complete from your kitchen, and rest will be taken care by the delivery platforms, for serving your customers in the shortest amount of time.
Converting Visitors to Customers
I. Get targeted and relevant customers to your business with our dedicated marketing team for SEO optimization. II. In-app promotions on various platforms like Swiggy, Zomato and Amazon for targeted higher traffic and conversion rate. III. Going social! Promotion on various social media platforms to grow wider network in the internet with the help of technology.
Zero Investment option
Nothing to the company, pay for documentation, onboarding, interior and Marketing tools which upto 50k for physical storefront and 10k for cloud kitchen.
No Royalty Fees
Currently, there is no royalty fees, franchise fees or any other hidden charges.
No Commission
No comission, you earn you take, until recovery of your initial investment.